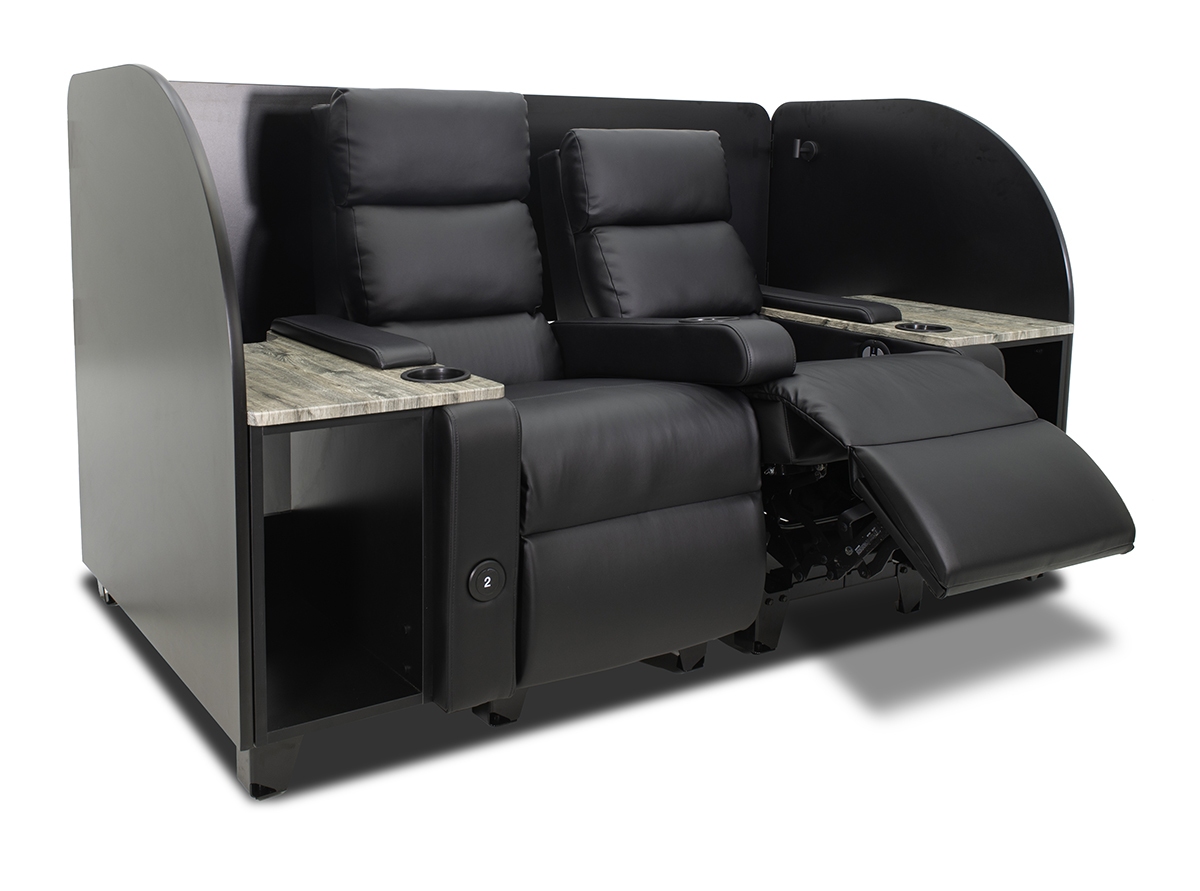 By listening to our clients, Entertainment Supply & Technologies and Irwin Seating Company partnered to make an innovative design providing comfort and safety in eyes of the movie going public.
The extremely PRIVATE loveseat recliner system is available in 2-Seat and 3-Seat Configurations. The Platinum Privacy Panel Recliner system offers more space, side tables and personal storage.
The product will be debuting during the month of August at (2) megaplex locations in Michigan.
HOW TO BUY
The product is available for sale and installation by Entertainment Supply & Technologies.  To inquire about pricing, lead times and other questions, please see contact information below.
Contact Us
Our executive sales team can be reached at our corporate office by calling (813) 960-1646. You can also email us at [email protected], or use the form below.
Send Us an Email